Sunday Morning Education Hour
Each Sunday morning at 9:15am, Pastor Clark teaches an adult Bible class. Frequently, he is augmenting the sermon series, going in-depth and providing opportunities for questions and discussion.  The class is held in the Fellowship Hall below the sanctuary.  The class can also be viewed on our YouTube channel.
LIFE Groups
LIFE Groups
Come get to know a smaller group of people from the St. John's family better, as well as develop a caring community within the larger church. Connect, grow, laugh, and pray regularly as we dive deeper into the sermon texts or study topics chosen by the group.
Fellowship Events
Our Fellowship Committee works to give St. John's members opportunities to gather just for fun. Events may include progressive dinners, Twins games, concerts, church picnics and more. Listen for announcements of upcoming events.
PEP
PEP (People Enjoying People) meets on the first and third Tuesdays of every month from 9:00 am to 11:30 am. Our time together begins with a brief Bible study led by one of the pastors followed by a time for games. Come whenever you can, stay as long as you want. There is no regular commitment. The more the merrier.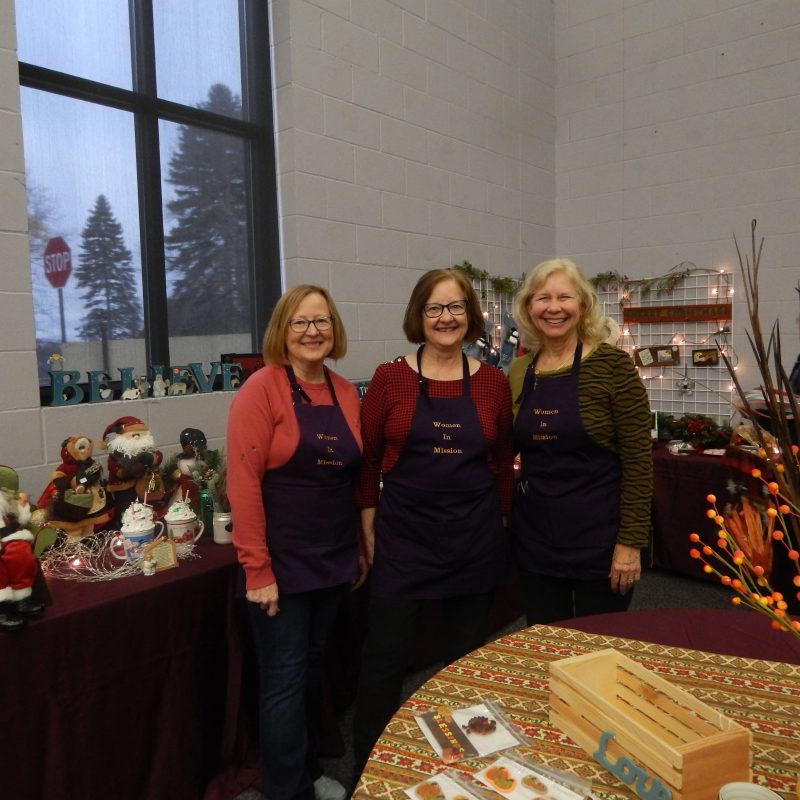 Women in Mission
Women in Mission provides opportunities for women to gather together for mission work, spiritual growth and fellowship. Membership is open to all women of St. John's. Each year on the second Saturday of November from 8:00 am to 1:00 pm, they host the Country Fair to raise money for mission projects. The church is filled with crafts, quilts, baked goods, candy, produce, and attic treasures. In addition, brunch and lunch is served.
Find out more about how God is working through these women of faith and what the Lutheran Women Missionary League is at  http://www.lwml.org/home.
Women's Circles
Women's Circle meets in the fellowship on the second Tuesday of each month at 2:00 pm. During this time the groups share a bible study time and refreshments. All women are welcome to attend. There is also a Sewing Circle that meets every Tuesday afternoon beginning at noon to make quilts either to sell for fundraising or to give to mission projects.
Men's Study
All men are invited to gather for breakfast and Bible study at the Buffalo Perkins each Thursday morning at 7 am. This is led by Jed Larson.
Community Bible Study
St. John's is a host church for Community Bible Study, Thursday mornings from 9:15-11:15am.  This year CBS is studying the Red Sea to the Jordan River.  Find out more and sign up at communitybiblestudy.org.